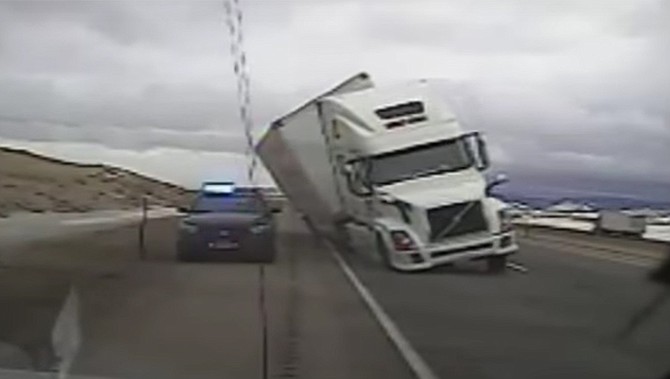 A semi truck was driving on Interstate 80 in southern Wyoming on Tuesday when it blew over onto the parked patrol car. See video below.
Stories this photo appears in: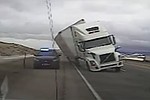 Dramatic video of a tractor-trailer toppling onto a Wyoming Highway Patrol car shows just how windy it can get on the high plains.