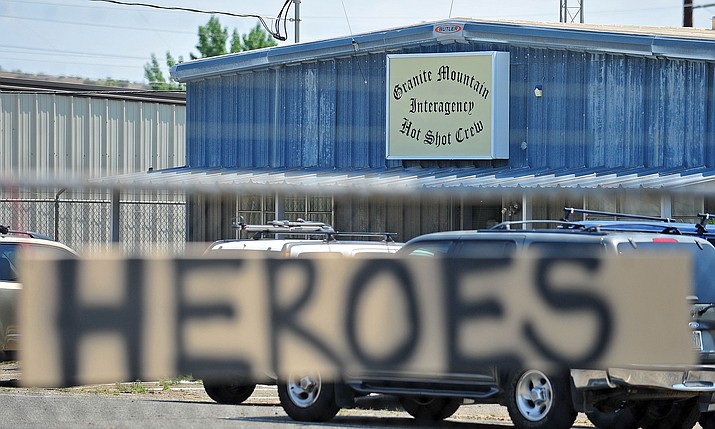 Prescott Fire Department Station 7 with a memorial banner on the fence. (File photo)
Stories this photo appears in:

Preserving memory of fallen Hotshots
On the four-year mark of the Granite Mountain Hotshot tragedy, the buggies that transported the elite firefighters to their final mission are scheduled to leave town, and the fire station they called home is on the market.

The City of Prescott is poised to clear the decks – examining services, a possible sales tax increase, and the prospect of selling property – to pay down its unfunded liability for public safety pensions.

City of Prescott considering selling that, and other propoerties
The Sixth Street fire station from which the Granite Mountain Hotshots crew worked, and ultimately responded to their final call is among the properties the City of Prescott is eying for possible sale.