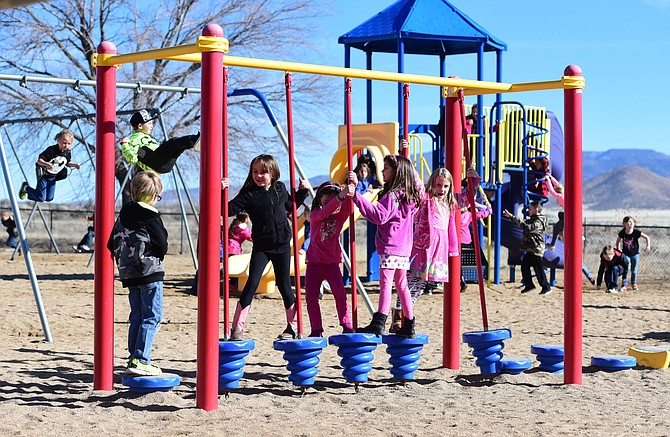 First grade students at Coyote Springs Elementary School in Prescott Valley hit the playground for their morning recess Wednesday, February 1. (Les Stukenberg/The Daily Courier)
Stories this photo appears in: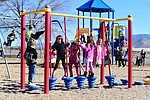 Concluding that students who get a break will learn better, the House Education Committee voted Monday to require at least two recess periods during the day for those in kindergarten through fifth grade.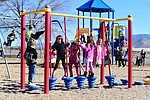 Arizona elementary school students are a step closer to getting time each day to pretty much do what they want.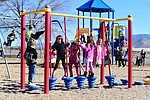 Educational leaders in the region are wary about the state House Education Committee's nod this week to a bill that would mandate all district and charter schools offer 50-minute recess periods from kindergarten through fifth grade.