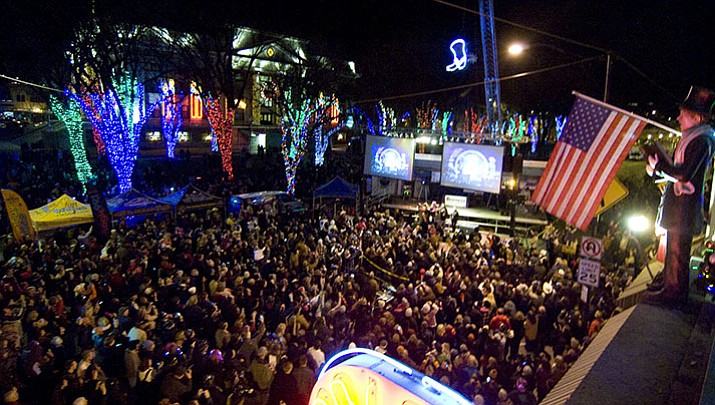 New Year's Eve partiers blanket Montezuma Street and Whiskey Row at the Boot Drop. This year's event is the seventh annual.
Stories this photo appears in:
Watch carefully, when that boot on top of the Palace Saloon and Jersey Lilly Saloon drops for the second time Sunday, it will be 2018.