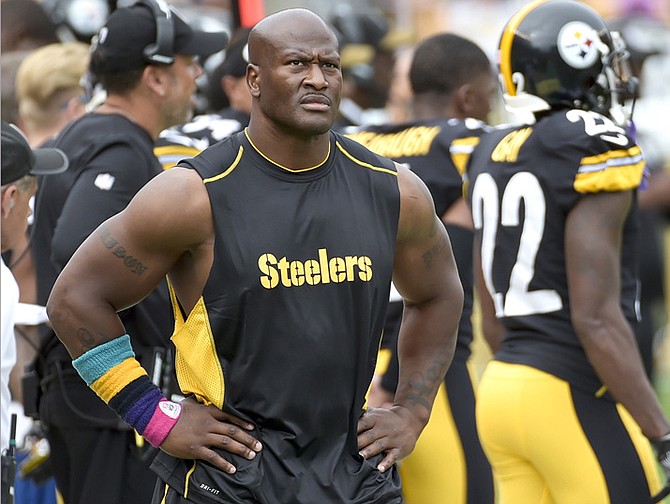 In this Oct. 8, 2017 file photo, Pittsburgh Steelers linebacker James Harrison walks the sidelines as his team plays against the Jacksonville Jaguars in Pittsburgh. The New England Patriots signed Harrison, Tuesday, Dec. 26, 2017, after he was released on Saturday by the Steelers. (Fred Vuich/AP, File)
Stories this photo appears in:
FOXBORO, Ma. — James Harrison is no longer the odd man out or the oldest man in the locker room. The ex-Steelers star signed a one-year deal with the New England Patriots on Tuesday, three days after his unceremonious departure from Pittsburgh.