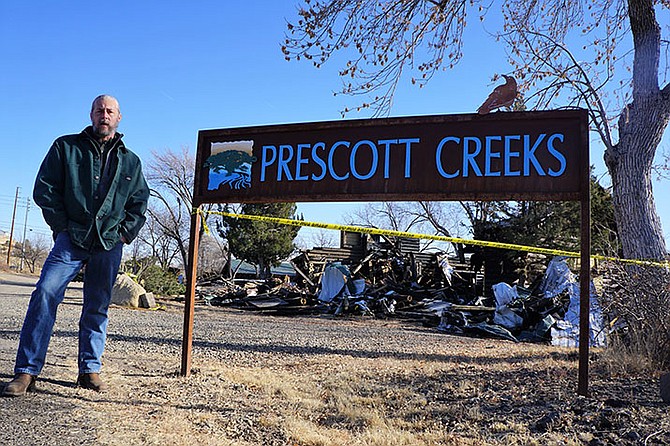 Since the Dec. 10 fire that destroyed much of the 1950s-era log cabin that housed the Prescott Creeks organization, Executive Director Michael Byrd has been working to salvage what he can from the wreckage. The organization has rented the high-profile office space along Highway 89 since late 2013. (Cindy Barks/Courier)
Stories this photo appears in:
For nearly 60 years, the rustic log cabin has stood as a landmark along Highway 89, blending pleasantly into the nearby Watson Woods.