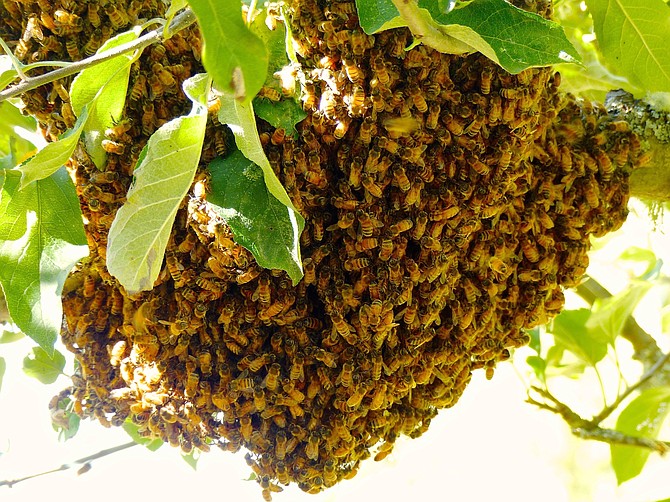 A honeybee swarm cluster gathers on an apple tree near Langley, Wash. Honeybees generally swarm a short distance and then hang out for a short time on tree limbs, stop signs, the sides of houses or perhaps in playgrounds. They can be recovered and installed in new hives if done quickly as was the case with this swarm cluster. (Dean Fosdick via AP)
Stories this photo appears in:
When half or more of your honeybees have deserted the hive and are lingering nearby, who ya gonna call?