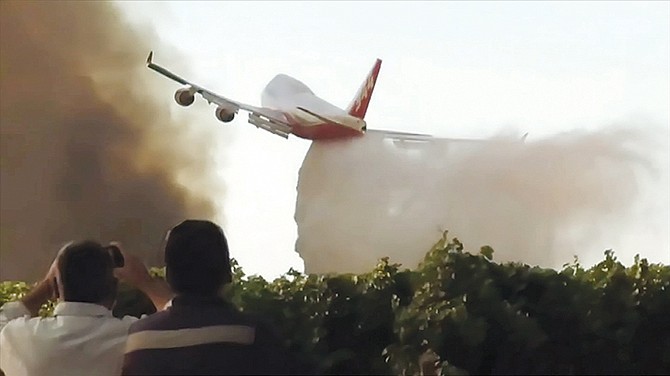 A Global Supertanker drops retardant on a fire in Argentina. The US Forest Service was recently told its refusal to use the plane had no logical basis. (Courtesy)
Stories this photo appears in: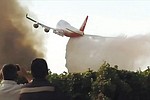 This summer, as the Goodwin Fire threatened Mayer, many Arizonans wondered why the world's largest air tanker wasn't dumping slurry on it.