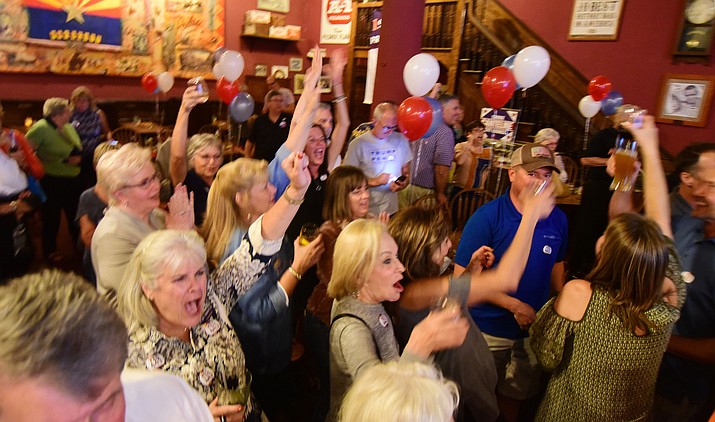 Supporters of Prop. 443 celebrate their victory in the City of Prescott primary election on Tuesday, Aug. 29, 2017, at the Palace Restaurant and Saloon in Prescott.
Stories this photo appears in:

Elections are a matter of local control, particularly when it comes to the state's 19 charter cities.

Prop. 443 passes by 8 percentage points
Two years after Prescott voters overwhelmingly rejected a 0.55-percent pension-related sales tax, they turned around this year and approved a 0.75-percent sales tax for the same purpose.