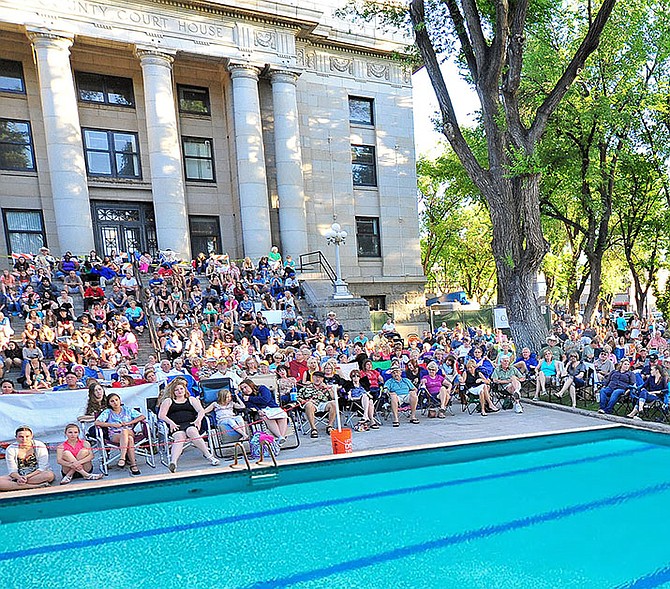 As depicted in this photo illustration with a Prescott Idol crowd in the background, a voter thinks downtown Prescott needs a swimming pool. "They should study the events we could have with that," he said. However, I like to think he was kidding. (Tim Wiederaenders/Courier illustration)
Stories this photo appears in:
The Friday Catchall: • CHALLENGES – The Prescott election is winding down, yet we have not heard much from the people who matter – the voters.