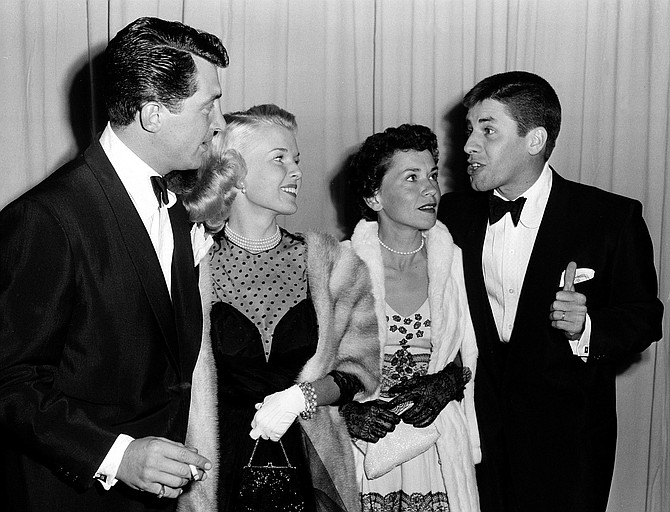 In a March 29, 1951 file photo, actor-comedian Dean Martin, left, and his wife, Jeanne, are shown with actor-comedian Jerry Lewis, far right, and his wife, singer Patti, as they arrive at the Academy Awards presentations at the RKO Pantages Theatre in Los Angeles. Jerry Lewis, the comedian and director whose fundraising telethons became as famous as his hit movies, died Sunday, Aug. 20, 2017, in Las Vegas. He was 91. (AP Photo, File)
Stories this photo appears in: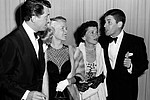 Jerry Lewis, the manic, rubber-faced showman who jumped and hollered to fame in a lucrative partnership with Dean Martin, settled down to become a self-conscious screen auteur and found an even greater following as the tireless, teary host of the annual muscular dystrophy telethons, has died. He was 91.
By LINDSEY BAHR, Associated Press
August 20, 2017