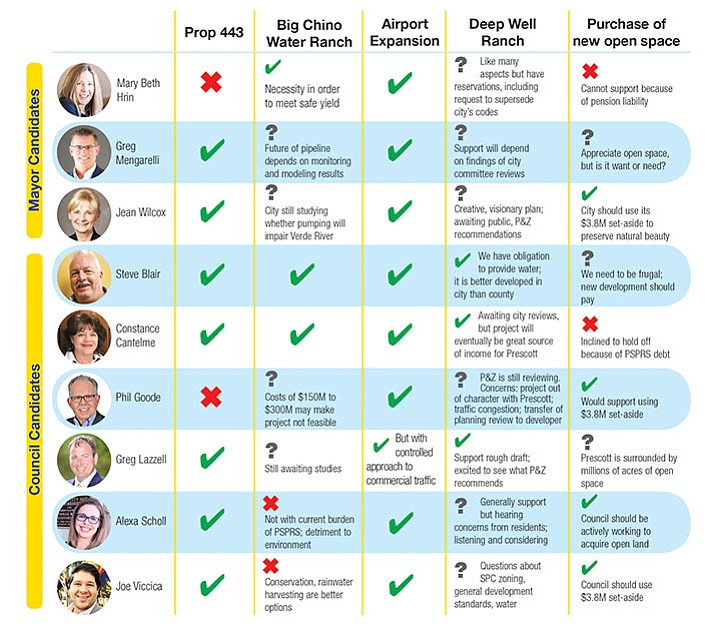 Prescott City Council and Mayoral candidates offered their views on a number of key issues this election season, and this is a summary of their views – either yes, no, or undecided. For a look at their complete responses, visit the Courier's Q&A articles at: www.dcourier.com/news/elections.
Stories this photo appears in:
Should Prescott use its cash on hand for pension debt?
For some voters, word this past week that the City of Prescott has a fund balance of $123.5 million begged a question: Why is a sales-tax increase needed if the city has so much money on hand?