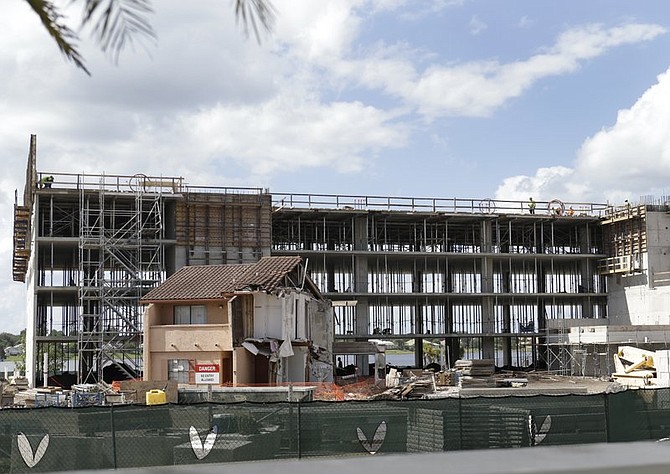 Construction of a timeshare resort goes on around the townhouse of Julieta Corredor in Orlando, Fla. Corredor, an 81-year-old widow refused to sell her unit to one of the nations largest timeshare companies. The timeshare company needs the Corredor's signature in order to get a county permit that would allow tenants to move into the timeshare units, and she's not giving it. That has prompted the parent company of Westgate Resorts to sue Orange County, Florida, demanding that it issue the occupancy permit anyway. (AP Photo/John Raoux, Oct. 2016 file photo)
Stories this photo appears in: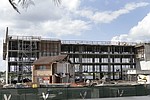 There's a new twist in the standoff between an octogenarian widow in Florida who refused to sell her townhome and the giant developer that constructed a timeshare resort around her vacant, two-story building anyway.