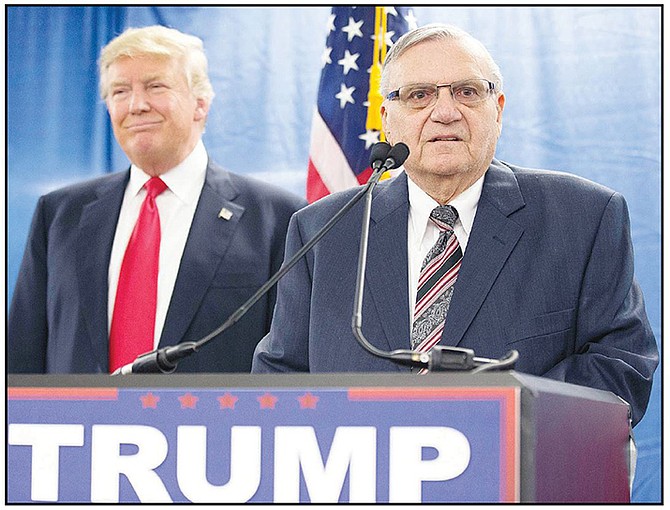 In this 2016 file photo, Republican presidential candidate Donald Trump, left, is joined by Maricopa County Sheriff Joe Arpaio during a new conference in Marshalltown, Iowa. President Donald Trump has pardoned the former sheriff following his conviction for intentionally disobeying a judge's order in an immigration case. (Mary Altaffer/AP, File)
Stories this photo appears in: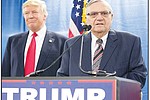 President Donald Trump's pardon of former sheriff of Maricopa County, Joe Arpaio, shows a lack of regard for an independent judiciary, say critics who note Trump's past criticism of federal judges, including the chief justice of the United States.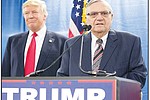 Arizona politicians have invoked the "rule of law" for more than a decade as the guiding principle in pushing for tougher immigration laws, arguing that no one — no matter who you are — is above the law.