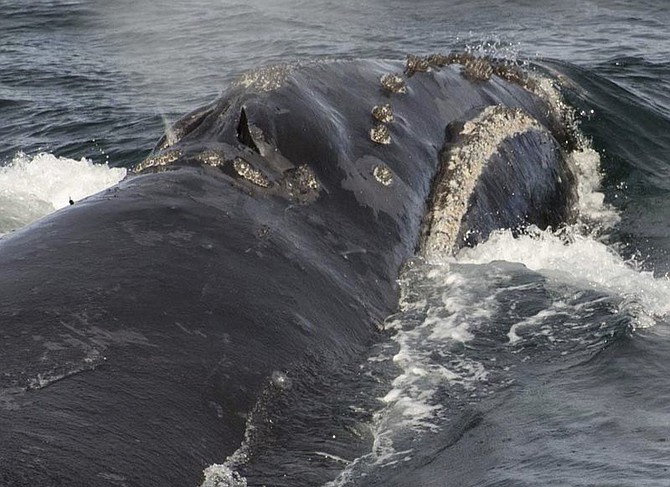 A North Pacific right whale swims in the Bering Sea west of Bristol Bay. NOAA estimates only 30 to 50 eastern stock North Pacific right whales still remain. (NOAA Fisheries via AP)
Stories this photo appears in: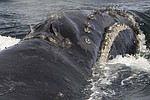 Federal researchers studying critically endangered North Pacific right whales sometimes go years without finding their subjects. Over the weekend they got lucky.
By By DAN JOLING, Associated Press
August 13, 2017