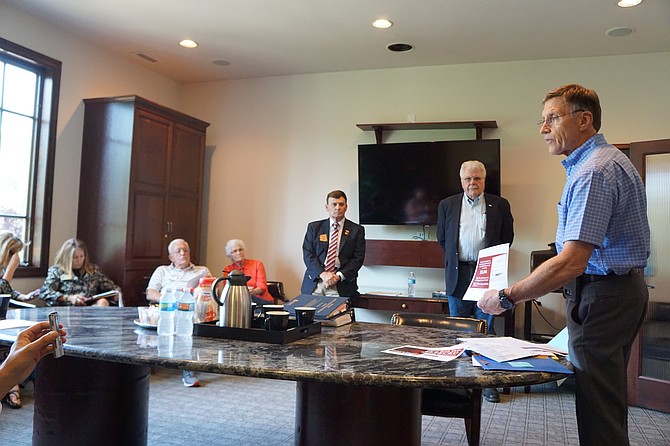 Attorney Chris Jensen announces that he's filed a lawsuit on behalf of Prescott mayoral candidate Mary Beth Hrin over two mailers sent out by the Arizona Voter Education Project.
Stories this photo appears in: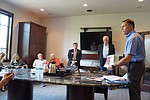 Prescott Mayoral candidate Mary Beth Hrin has followed up last week's campaign-related defamation lawsuit with a claim of election finance fraud by the organization that sent out recent mailers about her.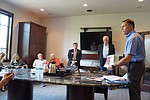 Shedding light on who paid for two recent "dark-money" campaign mailers will be central to a defamation lawsuit that lawyers for mayoral candidate Mary Beth Hrin filed this week.