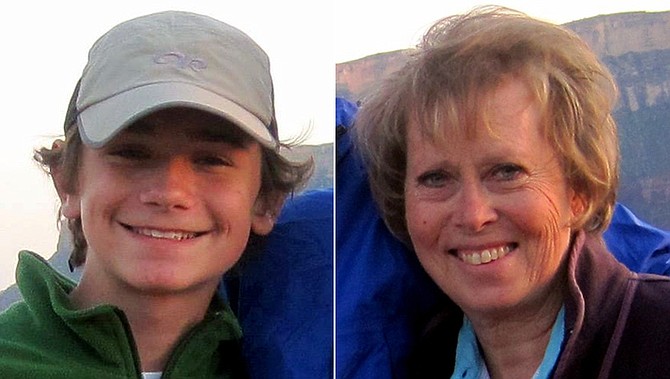 The search for 14-year-old Jackson Standefer and his stepgrandmother, 62-year-old LouAnn Merrell, is being called back, according to officials at the National Park Service. The hikers have been missing since late Saturday when they lost their footing while crossing a stream in a remote area of the Grand Canyon.
Stories this photo appears in: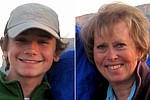 The search in Grand Canyon National Park for two missing hikers swept down a stream is being scaled back, a park spokeswoman said Thursday.