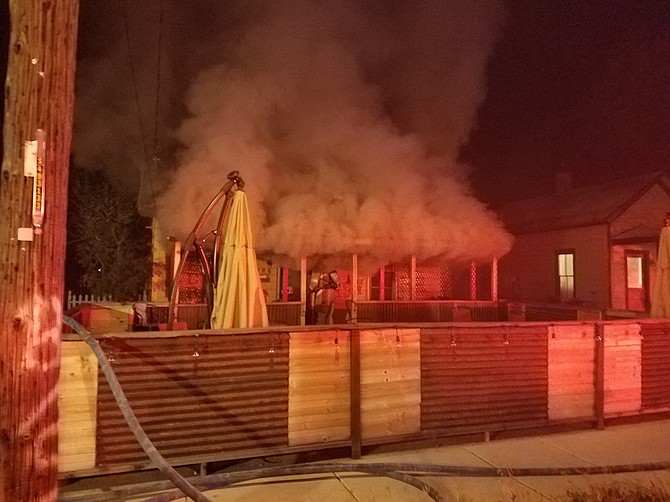 This photo was taken moments after two Prescott firefighters forced open the front door of the Big Easy Bar downtown and began applying water to the fire Sunday night. One firefighter is standing outside on the porch and his head is no longer visible due to the smoke rolling out the door. The second firefighter is kneeling inside the doorway. While his helmet is visible, immediately in front of him is a solid wall of smoke. That firefighter reported having zero visibility inside.
Stories this photo appears in: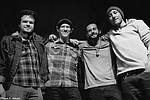 Hearing your business is on fire is one of the worst bits of news a business owner can receive.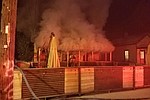 Fire officials are crediting the actions of a Prescott Police Department officer for keeping the damage from a bar fire in downtown from being more extensive.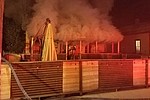 A police officer on patrol discovered a fire burning at a bar in downtown Prescott late Sunday night.