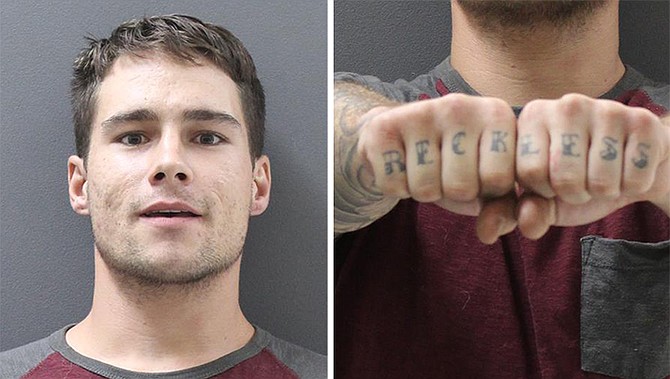 The suspect, 24-year-old Joshua Harrington, is white, 5-feet, 9-inches, with brown hair and hazel eyes. He has a series of letters tattooed on the knuckles of both hands.
Stories this photo appears in:
A man who robbed his friend and stabbed him during the incident, then took his car, is wanted by the Yavapai County Sheriff's Office, spokesman Dwight D'Evelyn said.