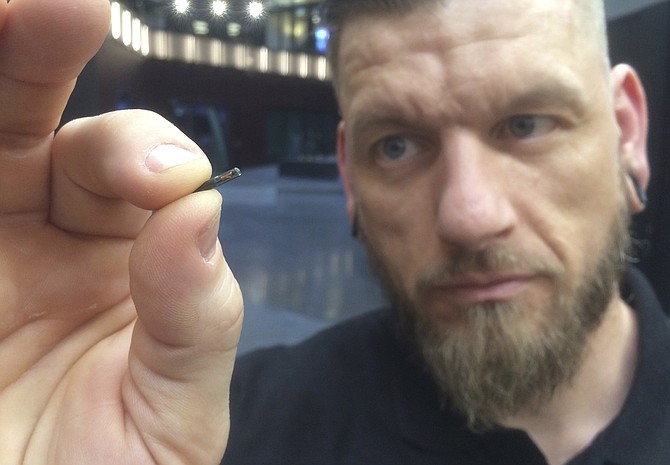 Self-described "body hacker" Jowan Osterlund from Biohax Sweden, holds a small microchip implant, similar to those implanted into workers at the Epicenter digital innovation business centre during a party at the co-working space in central Stockholm. Microchips are being implanted into volunteers to help them open doors and operate office equipment, and its become so popular that members of the Epicentre cyborg club hold regular parties for those with the tiny chips embedded in their hands.
Stories this photo appears in: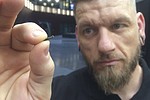 The syringe slides in between the thumb and index finger. Then, with a click, a microchip is injected in the employee's hand. Another "cyborg" is created.