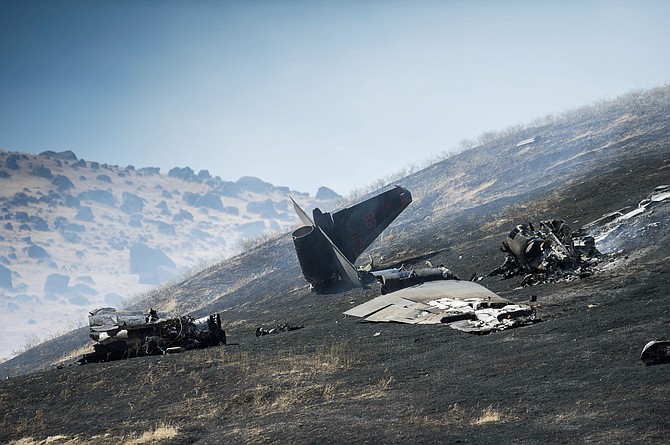 An aircraft assigned to the 1st Reconnaissance squadron at Beale Air Force Base and on a training mission went down on the lower slopes of the Sutter Buttes on Tuesday, Sept. 20, 2016 in Sutter County, Calif. The U.S. Air Force says one pilot was killed, and one was injured after they ejected from the plane.
Stories this photo appears in: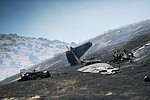 One American pilot was killed and another injured when they ejected from a U-2 spy plane shortly before it crashed in Northern California on Tuesday morning, the U.S. Air Force said.