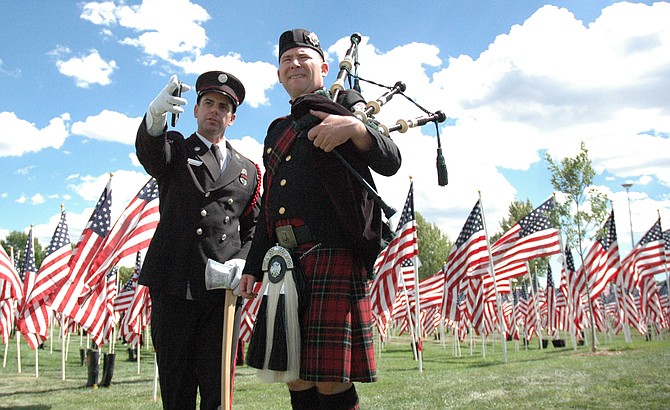 Fire Service Honor Guard member Jeremiah King, left, and Doug Copenhaver of Central Arizona Fire discuss the details of their part in the Prescott Valley ceremony commemorating the victims of the Sept. 11, 2001 terrorist attacks. The Sunday event took place on the grounds of the Prescott Valley Civic Center, with the Healing Field of Northern Arizona as a backdrop.
Stories this photo appears in: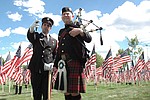 PRESCOTT VALLEY – Likening the Sept. 11, 2001 terrorist attacks to the attack on Pearl Harbor decades before, Prescott Valley Police Chief Bryan Jarrell pointed out some "stark" differences between the two.