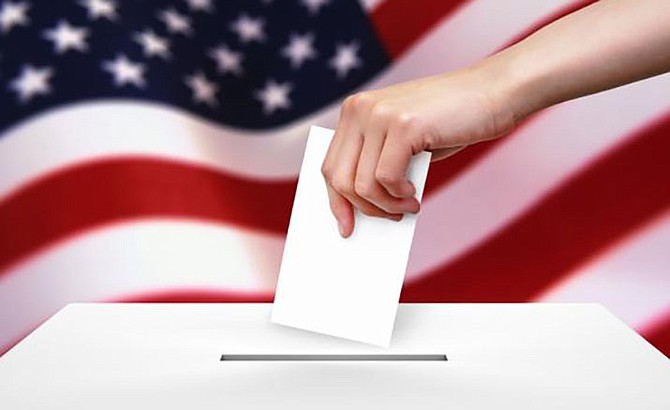 Stories this photo appears in:
The Arizona Democratic Party went to federal court Tuesday in a bid to overturn a ban on "ballot harvesting" and ensure that ballots cast in the wrong precinct are counted anyway.
Home rule – expected to appear on the city's special election ballot on Aug. 29 – will be the topic of a public hearing this week.
Yavapai County Recorder Leslie Hoffman has listed the Vote Centers for the Tuesday, Nov. 8, General Election.
PHOENIX — Arizonans want their next president to fix the economy and improve K-12 education.