Michael Lamar is pictured in this photo from 2016. He was sworn in as Prescott's city manager in 2017. According to Lamar, city staff will present a preliminary budget to the City Council Tuesday, May 22, 2018.

Stories this photo appears in: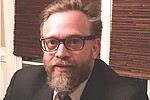 The City of Prescott is expected to add about $20 million more in payments toward its public safety pension debt in the next fiscal year — on top of the $25 million it is paying this year.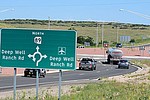 Fresh off its 4-3 recommendation of approval by the Prescott Planning and Zoning Commission, the Deep Well Ranch project will head to the Prescott City Council this week.
In the wake of the recent resignation of Prescott Economic Initiatives Director Jeff Burt, the City of Prescott could be looking at a new model for its economic development efforts.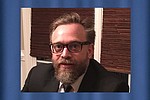 Starting in November, Prescott residents will have an opportunity to talk over their city-related issues with new City Manager Michael Lamar.
PRESCOTT – Changes in the way the city handles vacation rentals and sober-living homes will go to the Prescott City Council this week in a busy day of meetings overseen by new City Manager Michael Lamar.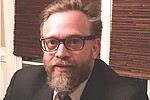 New Prescott City Manager Michael Lamar's first day on the job is set for Monday, Oct. 10, and the City of Prescott is inviting the public to a welcoming ceremony for him that day.