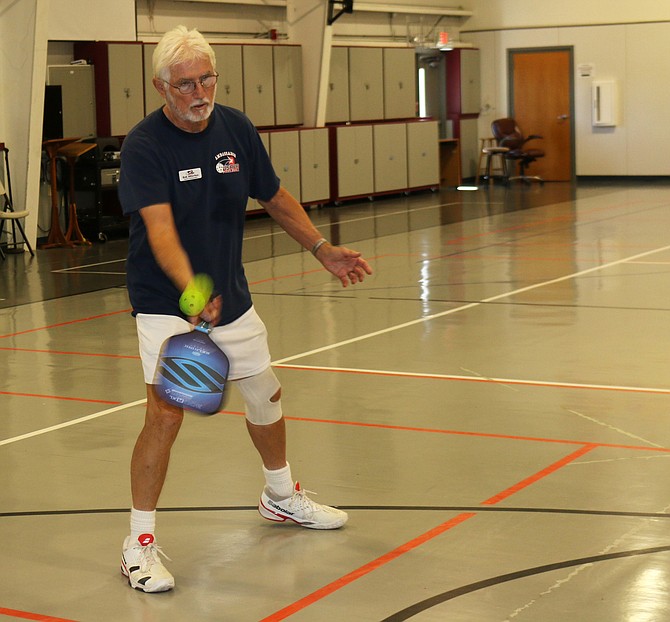 Bob Atherton hits from behind the orange kitchen line.
Stories this photo appears in: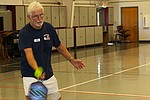 I get a strange not all that familiar look when I refer to pickleball as banger ball sometimes.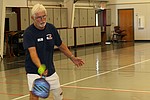 In the past three years, pickleball has grown 130 percent in places to play to more than 4,000 locations. Part of this growth has to do with the idea that it is more a game of strategy, finesse and control than one of power.
By By BOB ATHERTON, Courier Columnist
October 2, 2016