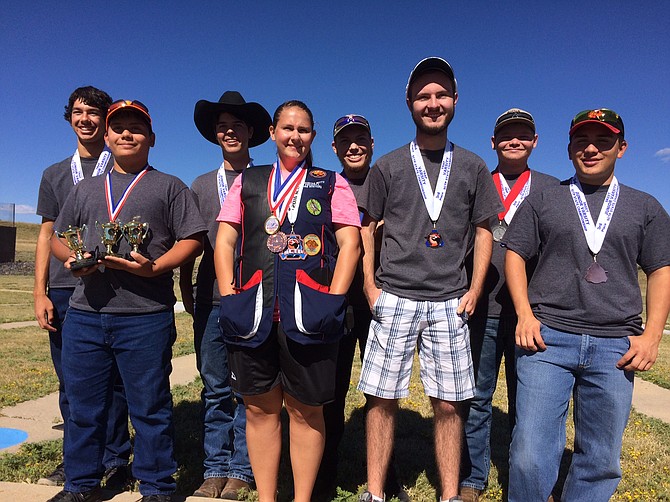 Prescott Bird Busters youth scholastic clay target shooters, from left, in the front row, Jacob Steiner, Samantha Witty, Lewis Aul and Josh Steiner. In the back row, Simon Stull, Nick Sallee, Jakob Woods and John Michael Cleland. Not pictured: Brandi Goss, Cole Parrish, Colton Underwood, Joseph Witty and Ellie Wachtel.
Stories this photo appears in: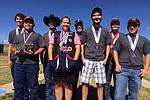 As the Prescott Bird Busters' co-ed youth skeet, sporting clays and trap team prepares to embark on its 2016-17 season, it's important to note the Prescott Valley-based squad's primary accomplishments within the past year.