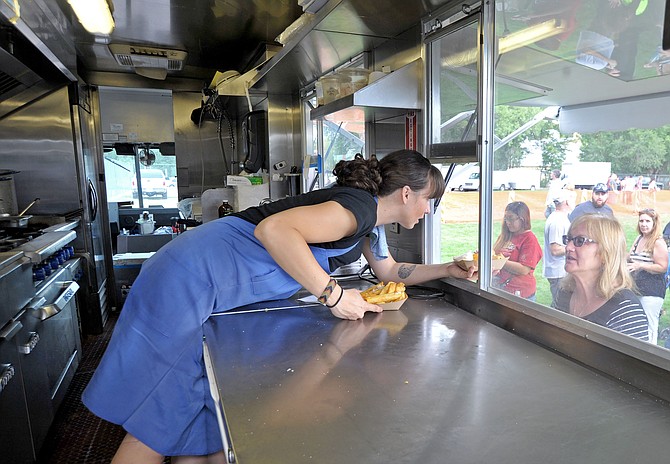 Carly Bielecki with the Frites Street food truck from Phoenix hands Anne Marie Tayler a couple of orders of garlic fries Saturday afternoon Sept. 12 during the first Prescott Food Truck Festival at Mile High Middle School. Frites Street will be back in Prescott Saturday, May 21, and Sunday, May 22, for the Urban Eats festival.
Stories this photo appears in: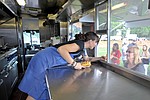 If you liked last fall's food truck festival, you'll love this weekend's Urban Eats, event organizers say.