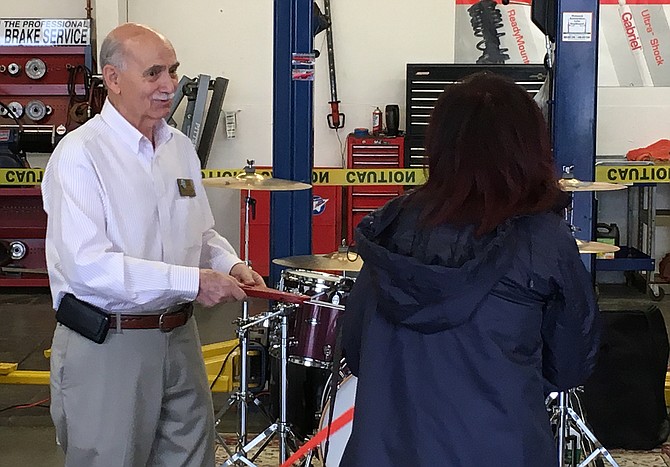 Vice-Mayor Darryl Croft helps Chino Valley Chamber of Commerce CEO/President Arlene Alen prepare for a ribbon cutting Saturday at Morrison Motors. Croft is a member of the board of directors for the chamber. Croft is running for mayor this year. (Ken Sain/Review)
Stories this photo appears in: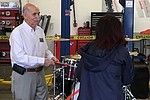 Vice-Mayor Darryl Croft is running for mayor, even if his good friend, current Mayor Chris Marley, decides to seek reelection. Marley said he will make a decision on running for reelection in the next two weeks but has ruled out running for any seat other than mayor.