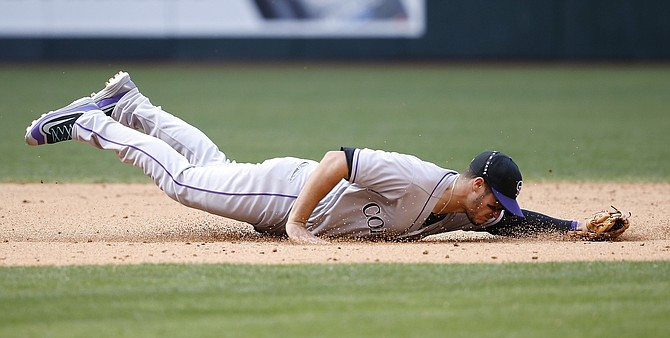 Colorado Rockies' Nolan Arenado dives for but is unable to come up with a ground ball hit by Arizona Diamondbacks' Chris Herrmann during the sixth inning Sunday, May 1, in Phoenix.
Stories this photo appears in: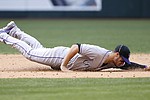 Nolan Arenado has a power-hitting rookie for a teammate who has grabbed a lot of the headlines for the Colorado Rockies this season. Of course, Arenado's performance has been praise-worthy as well.