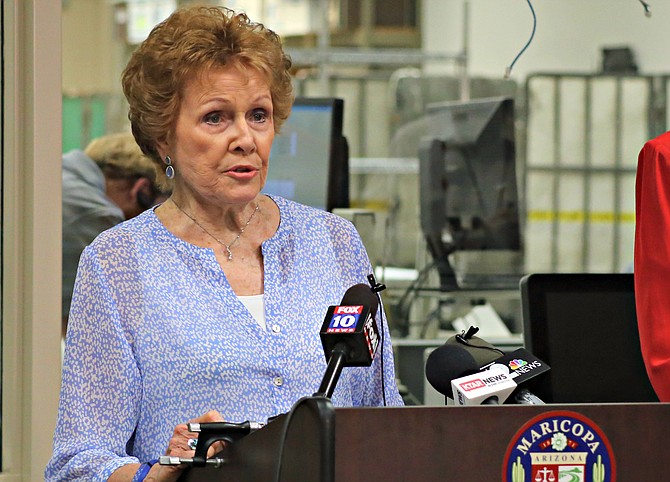 In this March 21, 2016 photo, Maricopa County recorder Helen Purcell speaks at a news conference on Arizona's presidential primary election in Phoenix. State lawmakers are weighing in on the long wait times many Maricopa County voters experienced during the state's presidential primary. House Elections Committee chairwoman Michelle Ugenti-Rita announced Wednesday, March 23, 2016 she would call a special meeting next week to try to understand what led to the problems. She's invited Purcell to testify about the low number of polling spots that led to lines as long as five hours.
Stories this photo appears in: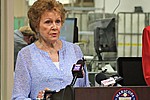 Maricopa County officials are set to certify the results from last week's presidential primary that prompted lines of more than five hours after the county slashed.