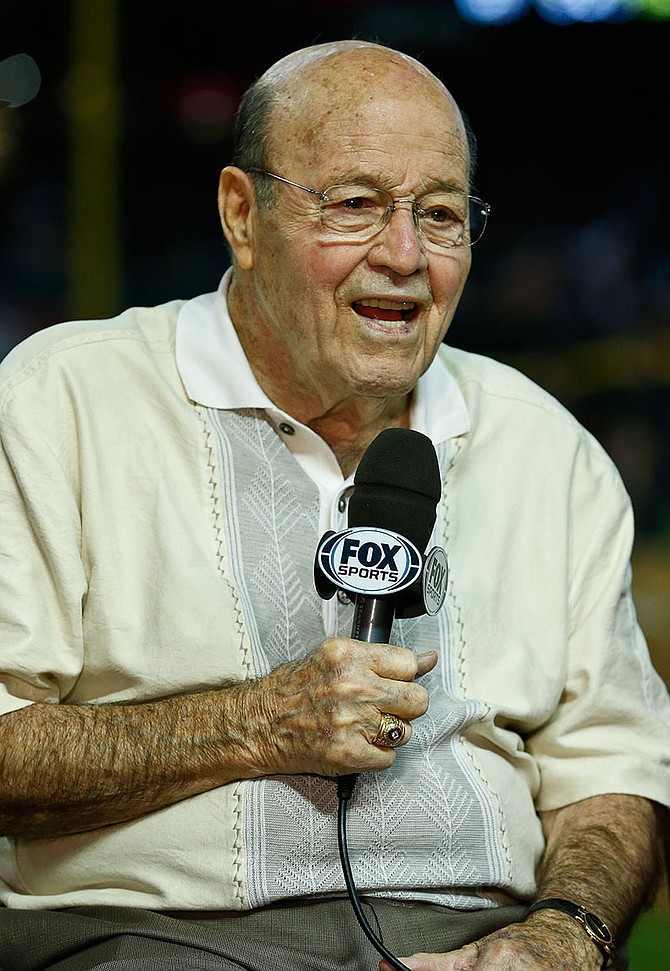 Arizona Diamondbacks broadcaster Joe Garagiola speaks during a pregame show April 14, 2013, prior to a baseball game against the Los Angeles Dodgers, in Phoenix. Former big league catcher and popular broadcaster Joe Garagiola has died. He was 90. The Arizona Diamondbacks say Garagiola died Wednesday, March 23, 2016. He had been in ill health in recent years.
Stories this photo appears in: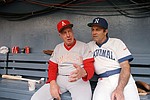 Joe Garagiola's nine-year baseball career was a modest one. His 57 years in broadcasting that followed made him one of the most popular figures in the sports world and beyond.
By By Bob Baum, The Associated Press
March 23, 2016