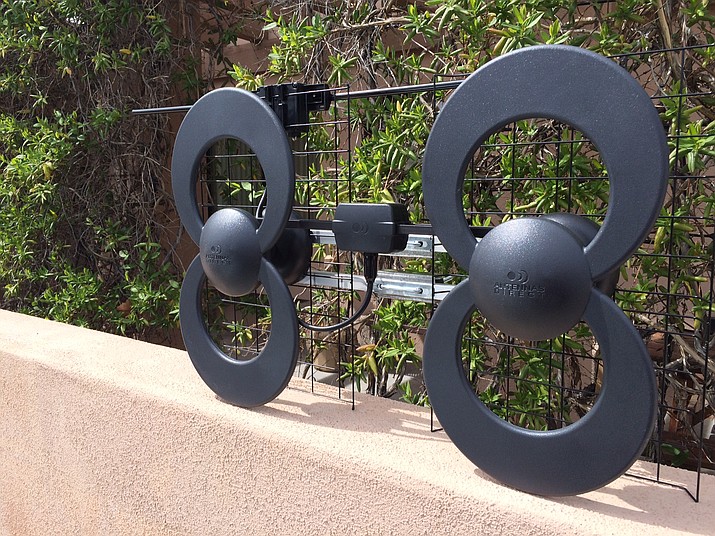 This ultra-long-range mountable HDTV antenna made by Antennas Direct goes for about $140 online and boasts a 65-plus mile range.
Stories this photo appears in:

Remember those rabbit ears?
I was using an indoor amplified HDTV antenna I just bought and attached to my 2008, 32-inch, off-brand flat screen television.