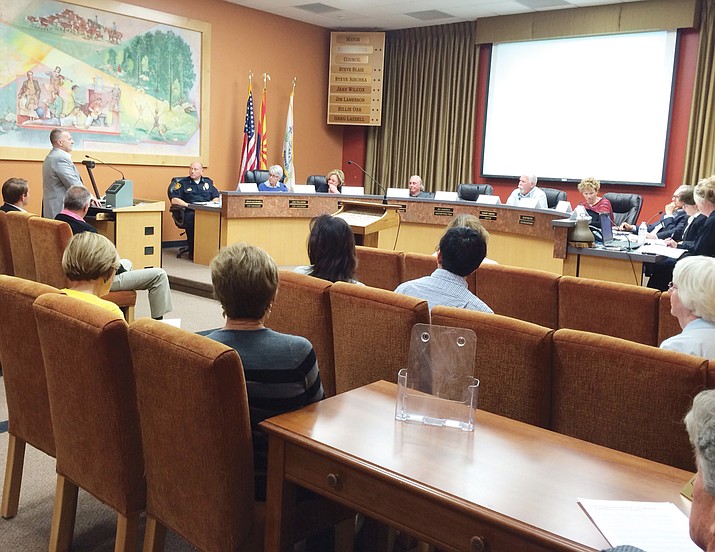 Prescott City Attorney Jon Paladini explains the requirements of the Arizona Open Meeting Law, as well as the U.S. Fair Housing Act, to members of the new Mayor's Ad Hoc Committee on Structured Sober Living Homes during the first meeting of the group on March 10.

Stories this photo appears in:

Prescott parents push for more regulation after death of son
Jill and Glenn Martin have become experts in the field of the drug and alcohol rehab homes – albeit not initially by choice.
An issue "that has been festering for some time" in Prescott appears to be coming to a head on a number of different levels - how best to deal with the ongoing proliferation of sober-living group homes in Prescott.