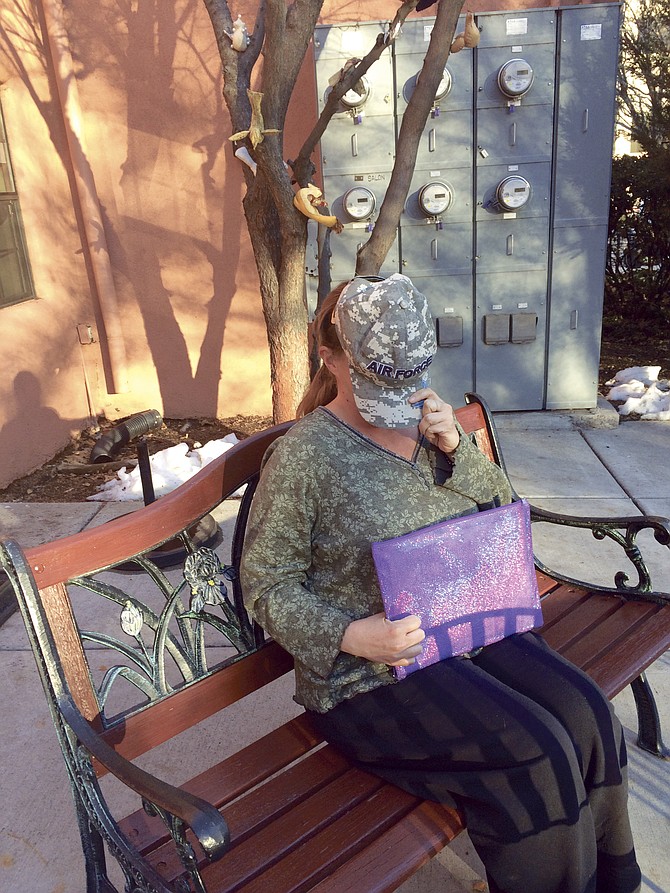 Jeanine sits outside a local business. She covers her face as she does not wish to be identified for her own security.
Stories this photo appears in: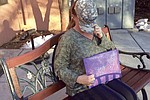 Jeanine is a college-educated, disabled U.S. Air Force veteran who survives day-to-day, sleeping in abandoned buses, storm drains and other out-of-the-way places that allow her to hide until she can muster the money to move somewhere more hospitable.