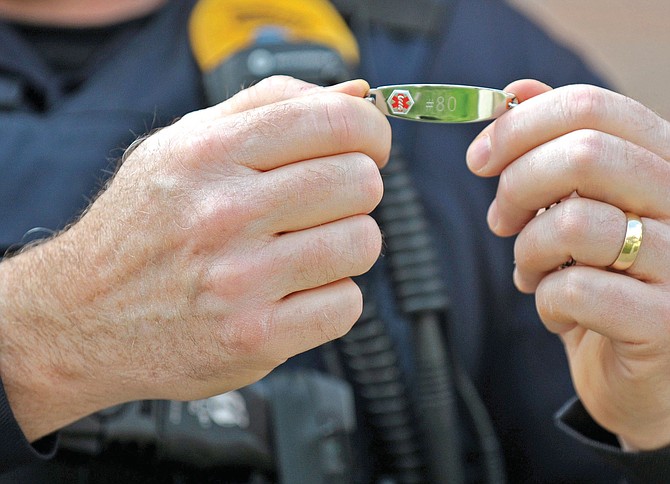 Prescott Police Sgt. Ben Scott holds up an Alzheimer's disease identification bracelet March 11, 2015, at the Prescott Police Department. Scott is the supervisor for the grant that is being used for the bracelets.
Stories this photo appears in: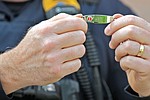 The successful search and rescue of an Alzheimer's patient who wandered away from the nursing care facility where she lives on June 19 has prompted elder care and law enforcement officials to reiterate efforts that can be taken to help families and caregivers prepare against future scares.