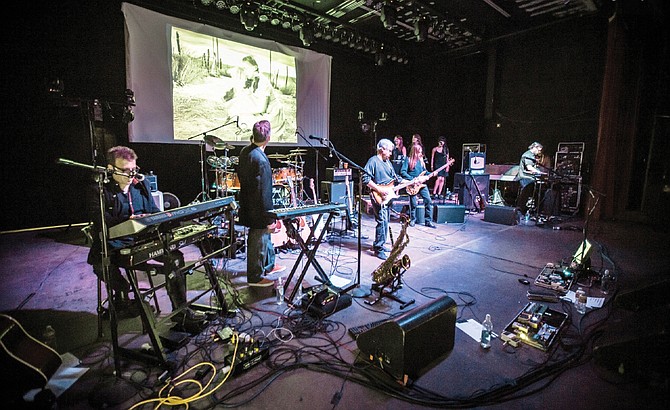 Empty Spaces takes audiences on a spectacular journey of light and sound featuring an amazing synchronized laser light show that will invoke the emotion and chaos of all the greatest Pink Floyd songs.
An unbelievably authentic tribute to one of the greatest and influential bands of our time, Empty Spaces reproduces the Pink Floyd tone by imploring the many instruments, effects and techniques used by Pink Floyd when recording iconic albums like Dark Side of The Moon and The Wall.
Empty Spaces is a tribute to the incredible LIVE shows Pink Floyd produced back in day. A must see experienced for any Pink Floyd fan!
Empty Spaces will be at the Elks Theatre and Performing Arts Center, 117 E. Gurley St., in Prescott – at 7 p.m. Saturday, June 11.
Tickets – $22 to $25 – are available at the box office, online at prescottelkstheater.com or by calling 928-777-1370.
Stories this photo appears in: