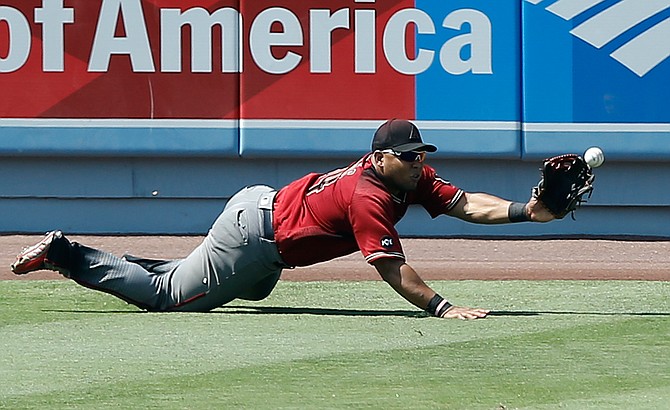 Arizona Diamondbacks left fielder Yasmany Tomas dives but cannot catch an RBI double by Los Angeles Dodgers' Yasiel Puig during the fifth inning in Los Angeles, Sunday, July 31. The Dodgers won 14-3.
Stories this photo appears in: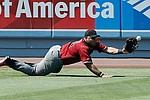 LOS ANGELES — The Arizona Diamondbacks were victimized by a porous defense in their latest loss.