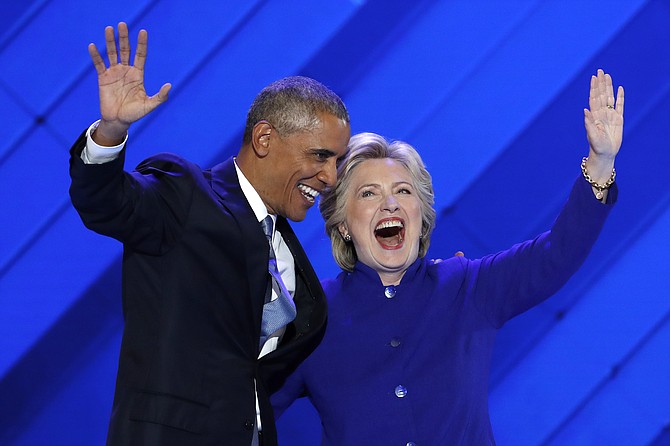 President Barack Obama and Democratic Presidential nominee Hillary Clinton wave to delegates after President Obama's speech during the third day of the Democratic National Convention in Philadelphia , Wednesday, July 27, 2016.
Stories this photo appears in: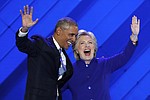 Hours of testimonials, urgent pleas and persuasion have led to this. Now, it's time to hear from Hillary Clinton.