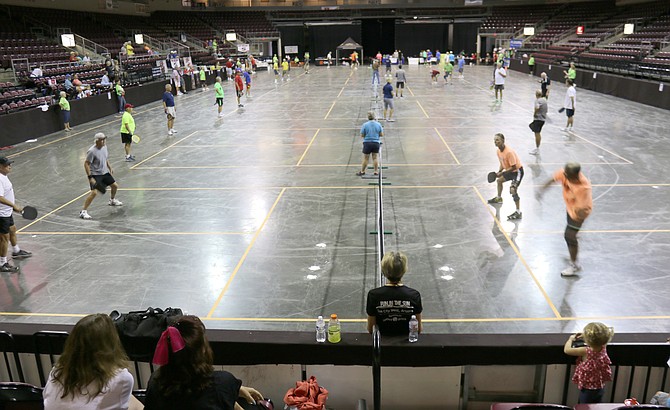 From July 7 to July 9, pickleball players ages 50 and older competed in the Senior Northern Arizona Pickleball Slam at the Prescott Valley Event Center. The sport of pickleball has become so popular in the Prescott area that new outdoor public courts are being proposed to be built near Pioneer Park.
Stories this photo appears in: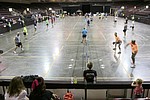 PRESCOTT — "Pickle People" are vocal in the Prescott area and now have formed their own association to put their words into action.
By By Salina Sialega, Special to the Courier
July 19, 2016