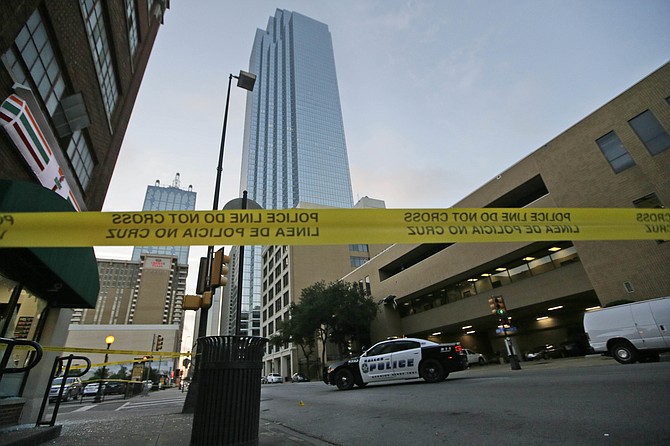 Police tape marks off the area where a shooting took place in downtown Dallas, Friday, July 8, 2016. Snipers opened fire on police officers in the heart of Dallas during protests over two recent fatal police shootings of black men.
Stories this photo appears in: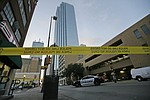 DALLAS (AP) —A Texas law enforcement official has told The Associated Press that a slain suspect in the attack on Dallas police was 25-year-old Micah Johnson.