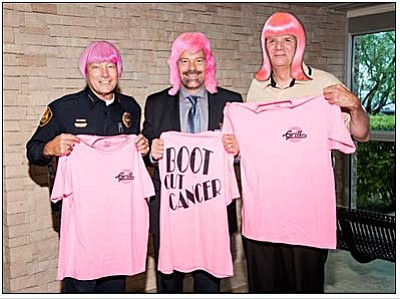 Courtesy photoJ. Monahan, J. Amos and D. Light, approved for use by all three gentlemen, the Prescott Police Chief, Fire Chief and Hospital CEO donning pink hair to support the cause.

Stories this photo appears in: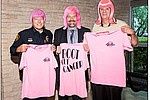 Gurley Street Grill, The Office Cantina and Murphy's Restaurant banded together in the second annual Boot Out Cancer event this October to raise funds for the BreastCare Center at Yavapai Regional.