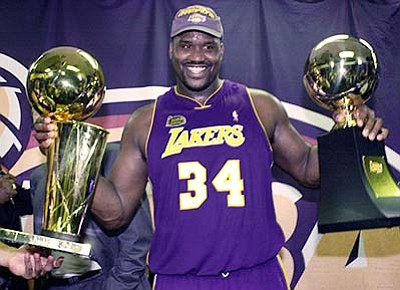 Mark J. Terrill/Associated Press
In this June 15, 2001, file photo, Los Angeles Lakers' Shaquille O'Neal holds up the MVP trophy, right, and the championship trophy after the Lakers won their second straight NBA championship, in Philadelphia. This year's Hall of Fame class includes a star-studded field of potential finalists, including Shaquille O'Neal, Yao Ming and Allen Iverson. That trio should be a lock to get in.
Stories this photo appears in: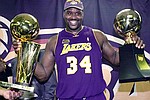 TORONTO (AP) - Shaquille O'Neal was just 9 years old when his stepfather began teaching him basketball with a plan to dominate like Wilt Chamberlain, Bill Russell and Kareem Abdul-Jabbar.
By By Brian Mahoney
February 12, 2016