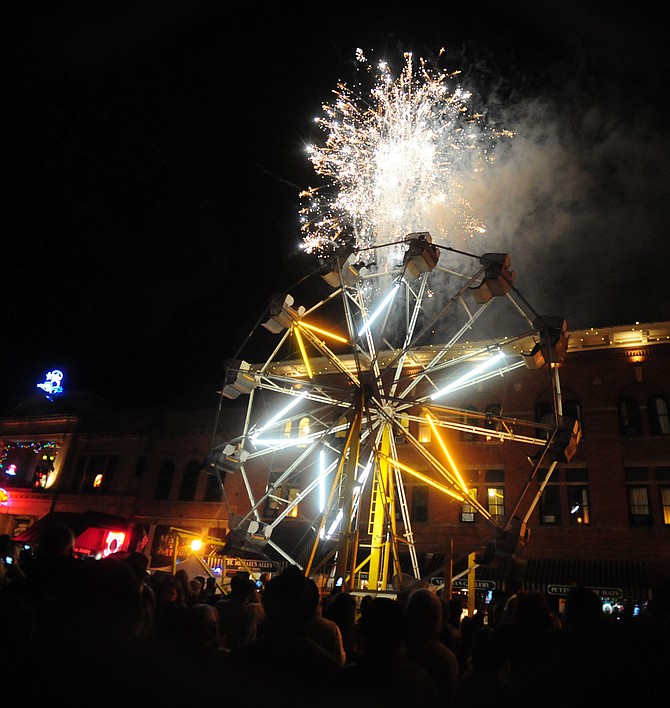 Fireworks erupt from the top of the parking garage at the 6th Annual Whiskey Row Boot Drop in downtown Prescott Saturday, Dec. 31, 2016.
Stories this photo appears in: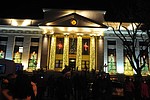 Christmas is only three days away, and New Year's Eve is close behind. There are not very many more chances to check out the Christmas attractions in and around Prescott.