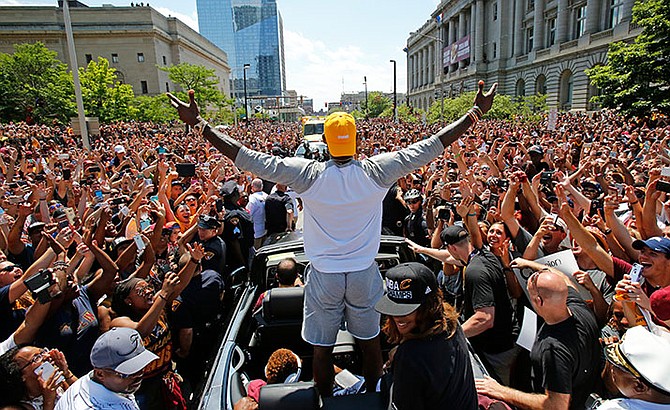 Cleveland Cavaliers' LeBron James, center, stands in the back of a Rolls Royce as it makes its way through the crowd lining the parade route June 22 in downtown Cleveland, celebrating the basketball team's NBA championship. On Tuesday, Dec. 27, James, who ended 52 years of sports heartache by bringing Cleveland a championship, was chosen as The Associated Press 2016 Male Athlete of the Year.
Stories this photo appears in: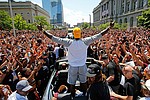 Every sport that has acquired millions of followers has found a niche in attracting people to either participate, spectate or both for a variety of reasons we've found appealing.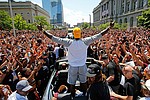 CLEVELAND — LeBron James was jolted forward when the massive crowd swelled from the sidewalks and into Cleveland's streets, surrounding the convertible that he and his family were riding in. This wasn't supposed to happen.