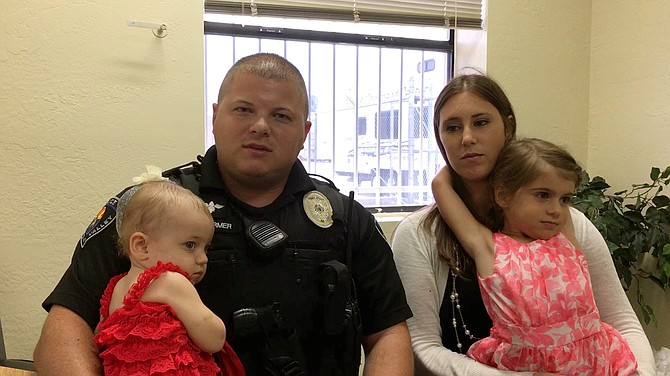 The family of Chino Valley Police Officer Stephen Farmer. His 1-year-old daughter, Gabrielle, is back in the hospital and will likely be there for months.
Stories this photo appears in: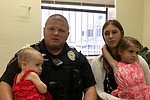 In October Chino Valley residents turned out in force to support two Chino Valley Police Department officers whose daughters needed treatment in the hospital. At the time it was hoped that the two girls were past their medical issues and the prognosis was good.