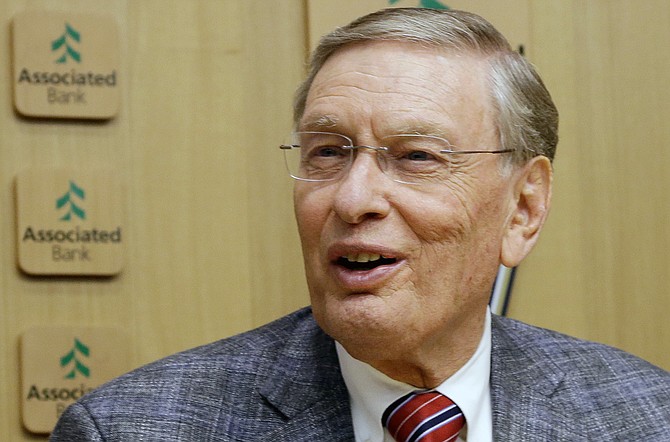 In this Sept. 26, 2014, file photo, Major League Baseball Commissioner Bud Selig speaks before a baseball game between the Milwaukee Brewers and the Chicago Cubs at Miller Park in Milwaukee. Team owners came together Wednesday, jan. 14, 2015,for their annual January meeting in the desert with one big item on the agenda _ honoring Bud Selig in his final gathering with them as commissioner.
Stories this photo appears in:
Bud Selig oversaw baseball during a time of transformation and turmoil — wild cards and a ballpark boom, the cancellation of a World Series and the Steroids Era. For much of his reign, though, there was one constant: those first-place Atlanta Braves, built by John Schuerholz.