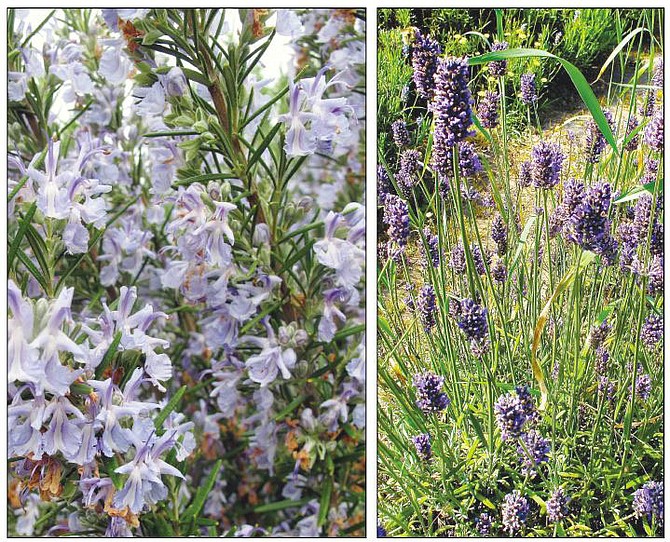 Lavender, at left, grows in a garden near Coupeville, Wash. Many old-world plant species grow well in sun-seared settings and are pleasing to gardeners as well as pollinators. Russian sage, European salvia and lavender are honeybee magnets.
At right, Rosemary blooms in a yard near Langley, Wash. Use a combination of perennials that will bloom from the start of the growing season until frosts arrive in the fall.
Stories this photo appears in: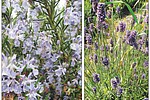 Water-wise gardens don't have to resemble sterile moonscapes, devoid of anything but layers of rock and gravel.
By By DEAN FOSDICK, The Associated Press
August 19, 2016