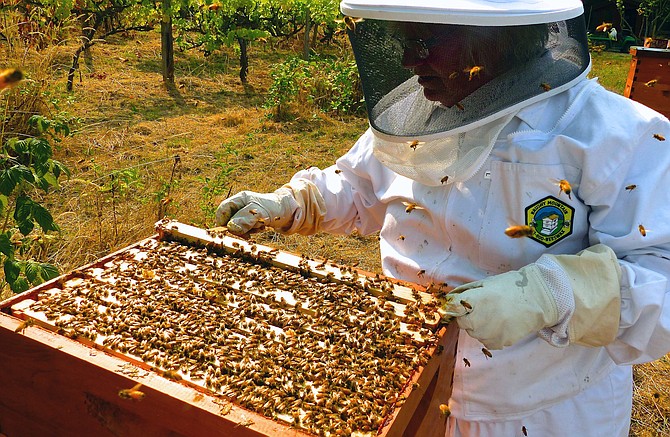 This Aug. 2, 2015 photo taken in Langley, Wash., shows a beekeeper pulling frames from a box to check honey and larvae production. Marking the hives and frames with a registered brand is one way to recover stolen hives. Opportunistic "bee rustlers" bolster their honeybee numbers with pilfered hives and frames. Bee hive burglaries are difficult to prevent but there are a number of ways to catch a thief. (Dean Fosdick via AP)
Stories this photo appears in:
Bee rustlers are driving up the cost of one of nature's sweetest enterprises: Honeybee hives valued at over $350 apiece are disappearing in large numbers.
By Dean Fosdick, The Associated Press
September 9, 2016