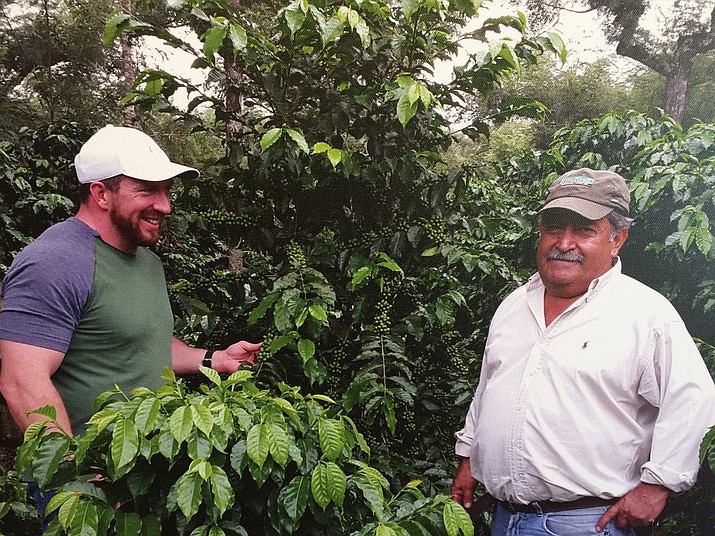 A photo of Joel Clark (left), co-owner of Solanos y Hermanos Coffee, visiting Bernardo Solanos's farm in Guatemala. Clark purchases most of his coffee from Solanos' farm, Buena Vista.
Stories this photo appears in:

Joel Clark was working in the mining industry in Guatemala when he had the idea to start a coffee company.