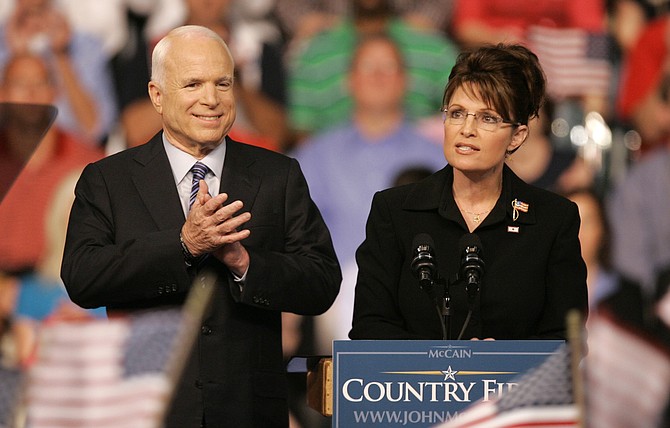 In this Aug. 29, 2008, file photo, Republican Alaska Gov. Sarah Palin, right, delivers a speech as Republican presidential candidate, Sen. John McCain, R-Ariz., introduces her as his vice presidential running mate at Wright State University's Ervin J. Nutter Center in Dayton, Ohio. Eight years after stumping across the nation as the Republican Party's presidential candidate, McCain is back on the campaign trail in his home state as he faces a primary challenge and a strong Democratic opponent, State Sen. Kelli Ward, in the general election.
Stories this photo appears in: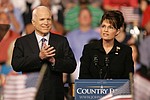 U.S. Sen. John McCain seemingly has every reason to oppose Donald Trump.